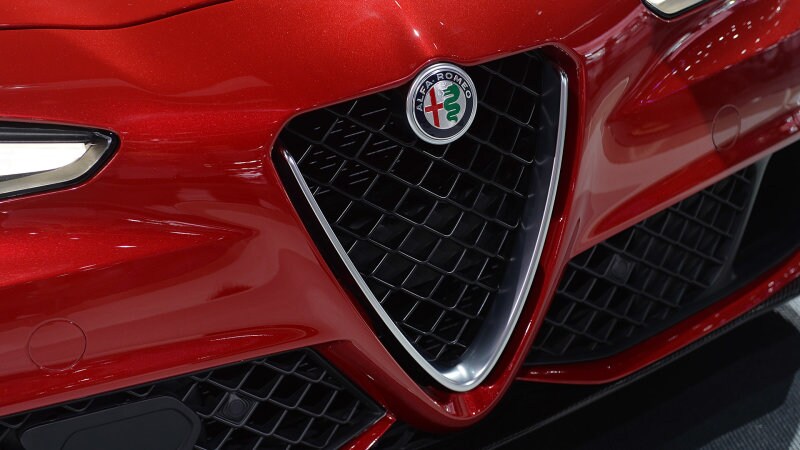 At Heritage Alfa Romeo we're always happy to hear about a new Alfa Romeo vehicle. One model we've recently heard some rumors about is a new Alfa Romeo coupe. It would be based on the
2018 Alfa Romeo Giulia
, and it's sure to offer an incredible amount of power and even some unique green tech.
If you look back at the history of the Alfa Romeo brand, you'll see that many of its rear-wheel drive sedans have ended up inspiring a new coupe eventually. The front end of the Alfa Romeo Giulia will be carried over, but the rear of the car will be completely redesigned. It will have two bigger doors, instead of four, and a revised roof as well. Recent rumors indicate that this model could be called the Alfa Romeo Sprint or the Alfa Romeo GTV. The latter is inspired by the Alfaetta sedan and Alfetta GTV coupe, which were built in the 1970's.
Whatever its name is, the real big news about this Alfa Romeo coupe could be the amount of power it has to offer. This model could be outfitted with a 2.0-liter four-cylinder engine that can put out 345 horsepower, which is impressive on its own. Another version could come equipped with a more potent 2.9-liter twin-turbo V6 engine. That model would be able to produce more than 640 horsepower! That would give this coupe a serious speed and power advantage over similar vehicles. We can't wait to learn more about this stylish coupe!
If you're looking for a new car that offers a unique mix of luxury and performance, visit our Alfa Romeo dealership near Ellicott City, MD. We can answer your questions about current models, the latest features, and upcoming vehicles. We look forward to assisting you!