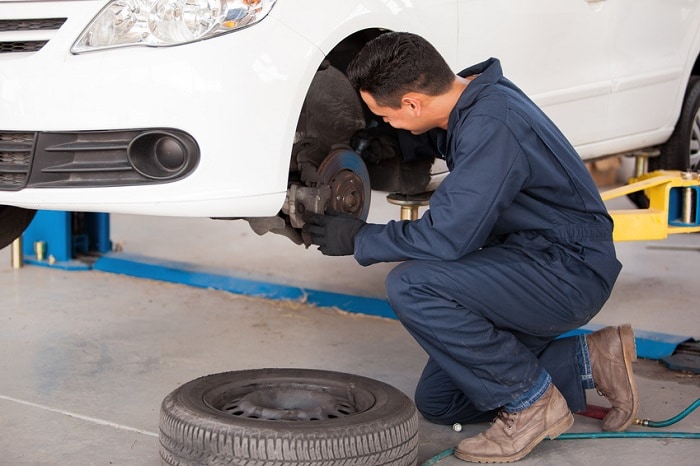 Here at Heritage Alfa Romeo, we know that drivers in the Towson, MD area aren't done needing our help once we've helped them find a new vehicle that they love. Whether they drive away in a 2018 Alfa Romeo Stelvio or one of our stylish sedans, they're going to need some assistance with routine maintenance at some point. That's why the experts at our service center are ready to examine and fix every part of your car, including your brakes.
It's actually National Brake Safety Awareness month right now. The brake system in your vehicle is actually rather complex. It's beyond the ability of most drivers to take care of brake maintenance themselves, which is why the expert mechanics at our Alfa Romeo service center are prepared to keep your brakes in top shape.
Your brake system is made up of a variety of components. There are the brake lines, which act as a conduit for the brake fluid. There are brake pads and brake rotors that help bring your car to a stop. Problems with any of these parts can cause your brakes to not be as responsive. Fortunately, our skilled mechanics can spot problems during National Brake Safety Awareness month, or any other month. Best of all, we only replace defunct components with official Alfa Romeo parts, so you know that you'll be able to depend on them. When you take good care of your brakes, they take care of you. A responsive braking system that slows you down or stops you when needed is key to staying safer on the road.
Whatever your automotive needs are, our Alfa Romeo dealership near Baltimore today and talk to our experts. Our dealers and mechanics are ready to help you find a great car and take care of it for years to come. We look forward to helping you!