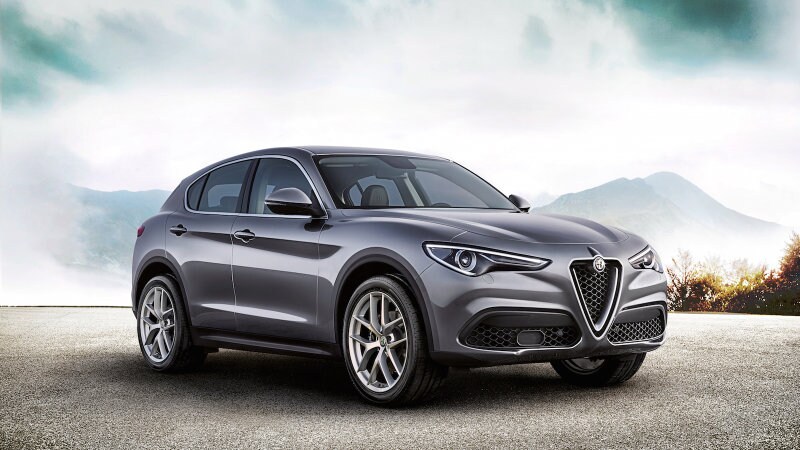 Here at Heritage Alfa Romeo, we know that we sell some amazing cars. Still, there's always room for improvement, which is why we're always excited when a new model year comes around. We get to see what updates are coming to
new Alfa Romeo vehicles
, and it looks like both the Alfa Romeo Giulia and the Alfa Romeo Stelvio have some surprises in store for us in 2019.
The 2019 Alfa Romeo Giulia isn't getting a full refresh after three years on the market, but it is getting some new features and new packages. The new features aren't anything that major, just nice touches like new standard wheels for the Alfa Romeo Giulia Ti Sport and unique calipers for the Alfa Romeo Giulia Quadrifoglio.
The real draw are the new packages. The Nero Edizione package adds dark accents to the grille, mirror caps, and badges. Dark headlight bezels and window trim are also part of the deal. Then there are the dark aluminum wheels and distinctive brake calipers that help this model stand out even more. Inside and out, every 2019 Alfa Romeo Giulia model screams luxury and performance.
The 2019 Alfa Romeo Stelvio has one major update in store for the new year. A rear-wheel drive version will finally be available. All-wheel drive has been the standard, but depending on your driving needs a rear-wheel drive SUV might be your thing. The lack of an all-wheel drive system makes this new vehicle lighter than ever, and it will be less expensive as well. It's great to have another SUV option to choose from.
If you're looking for a car that you'll love to drive, you need to visit our Alfa Romeo dealership near Baltimore. We'll answer any questions you have about new and upcoming models. We look forward to assisting you!