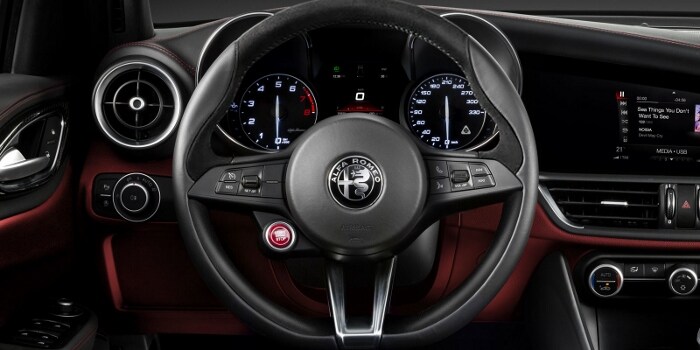 Here at Heritage Alfa Romeo, we're always excited to hear about new Alfa Romeo vehicles. We recently covered rumors about an Alfa Romeo coupe on this blog, and now it looks like it could be confirmed along with some other new vehicles. Some big announcements from the Alfa Romeo brand are coming very soon.
Joining a new coupe based on the 2018 Alfa Romeo Giulia will be a new SUV. That's not a big surprise considering how popular SUVs and crossovers are at the moment, especially in the United States. This model would be a little larger than the 2018 Alfa Romeo Stelvio, which already offers a roomy interior and ample cargo space. This new model would be based on the same underpinnings as that Alfa Romeo SUV. It could also offer a mild hybrid powertrain that would make this Alfa Romeo model greener, without sacrificing the performance that this brand is known for.
Other hybrid powertrains are also in the works. The Alfa Romeo Giulia Coupe, which would be available in two-door and five-door versions, would be powered by new energy recovery system powertrains. The brand is working on two different hybrid power options. One would be based on the turbocharged 2.0-liter engine found in the Alfa Romeo Giulia, which has an output of 276 horsepower. Another would be based on the high-performance engine found in the Quadrifoglio versions of the Alfa Romeo Giulia and the Alfa Romeo Stelvio. We know that these green power options will impress.
So keep an eye on this blog for the latest news about new Alfa Romeo vehicles. If you're looking for a stylish car or SUV right now, visit our Alfa Romeo dealership serving Baltimore. Our friendly and knowledgeable dealers will make it easy to find a model that offers the features you need. We hope to see you soon!