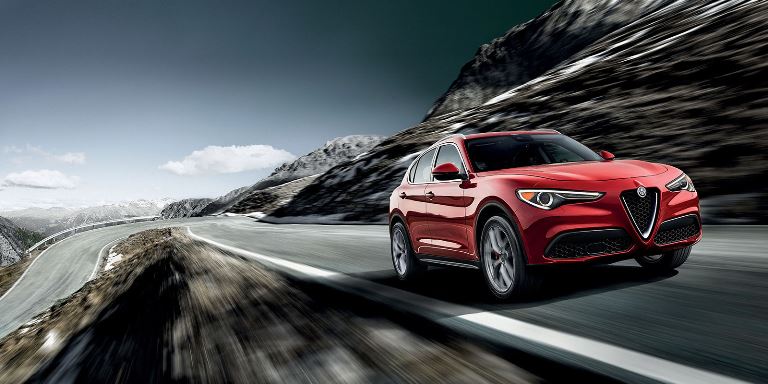 Here at Heritage Alfa Romeo, we know that we sell some impressive vehicles. Still, it's always nice to receive some outside confirmation. The
2018 Alfa Romeo Stelvio
has recently attracted some attention, namely the high-performance version. The Alfa Romeo Stelvio Quadrifoglio was just named the Performance SUV of the Year by the Automotive Video Association.
The Alfa Romeo Stelvio Quadrifoglio takes everything you love about the Alfa Romeo Stelvio and knocks it up a notch. It had to beat out a number of vehicles, including four other finalists, to receive this honor. This Alfa Romeo model was singled out for a few reasons.
First, the Alfa Romeo Stelvio Quadrifoglio is more stylish than ever. With its sleek design and premium look, it stands out in an increasingly crowded crossover market. Best of all, it offers performance that's tough to beat. This model can go from zero to 60 in just 3.6 seconds. It has a top speed of 176 miles per hour. You'll have a hard time finding an SUV that's more fun to drive!
This is all thanks to a turbocharged V6 engine that can put out 505 horsepower, more than any vehicle in its class. It's no surprise that the Alfa Romeo Stelvio Quadrifoglio was able to lap the iconic Nurburgring racetrack in a record-breaking seven minutes and 51.7 seconds. No other production SUV can beat it, showing just how much this iconic Alfa Romeo model deserves this award!
So when you're looking for stylish vehicles that also offer amazing performance, visit our Alfa Romeo dealership near Baltimore. Our Alfa Romeo dealers will make it easy to find a distinctive sedan or SUV that you'll love. We look forward to seeing you!