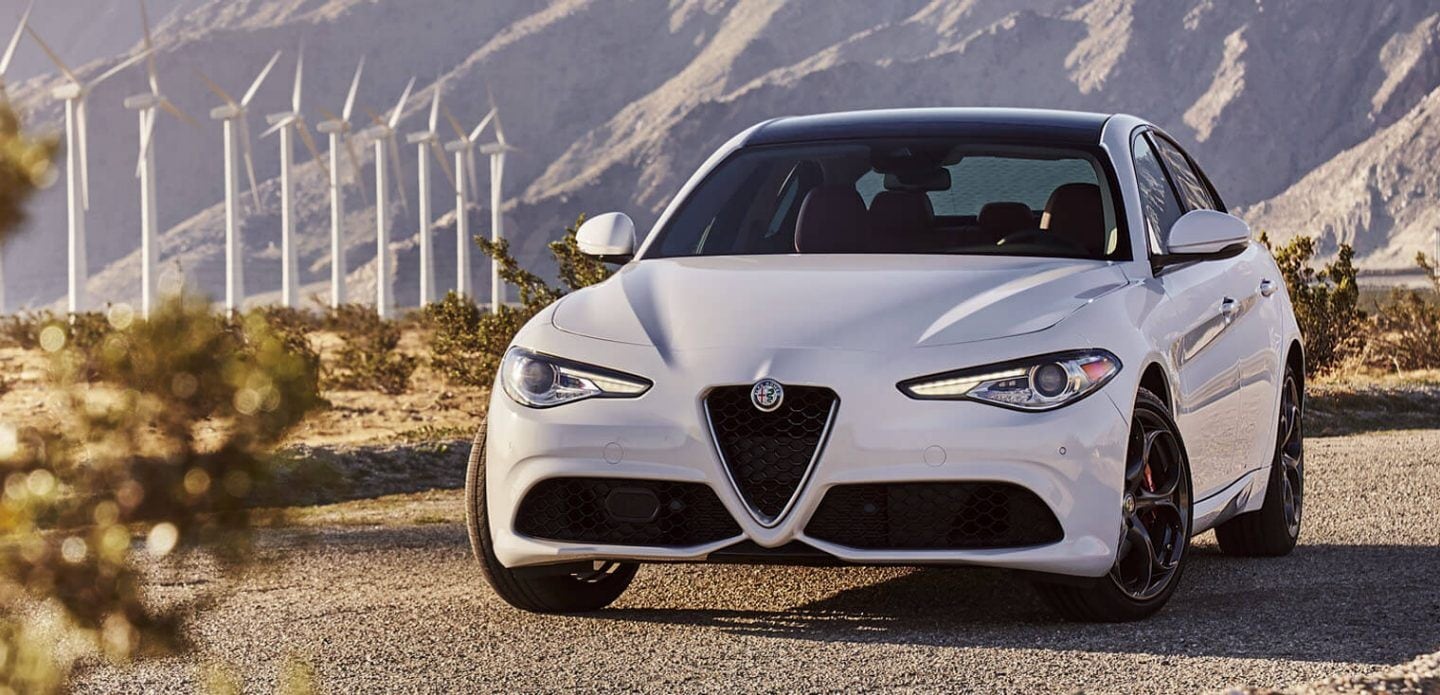 If you want to find a luxury sports sedan that truly stands out from the crowd, head straight to Heritage Alfa Romeo. Our Baltimore, MD area Alfa Romeo dealership is home to a great selection of thrilling new Alfa Romeo cars that offer head-turning style, exhilarating performance, and refined luxury. The 2019 Alfa Romeo Giulia is no exception, and it gives competitors plenty of reasons to start feeling nervous.
Performance
From every angle, the Alfa Romeo Giulia shows off the culmination of careful precision, brilliant creativity, and a dedication to quality. The distinctive grille on the 2019 Alfa Romeo Giulia carries the heritage of proud design and innovation while blending seamlessly with the sleek body shape. Inside, the cabin offers comfortable seating for up to five among premium materials and artistic styling. You can choose from a variety of advanced drivetrains for the 2019 Alfa Romeo Giulia, including rear-wheel drive for pulse-pounding performance and all-wheel drive for superior control and precision.
The 2020 BMW 3 Series is another luxury performance sedan that's often chosen for its familiarity. However, the 2019 Alfa Romeo Giulia outperforms the BMW 3 Series in some key areas. For one, the starting engine of the BMW 3 Series only offers 255 horsepower, compared to 280 horsepower in the Alfa Romeo Giulia. The makers of BMW proudly place the "M" logo on the 2020 BMW M340 as their signature performance model in the lineup, yet the clover handily ends up on top. The 2019 Alfa Romeo Giulia Quadrifoglio delivers an impressive 505 horsepower compared to just 382 horsepower in the BMW M340.

Heritage Alfa Romeo
And that's not all. From technology to comfort, contact us today to learn more about how the 2019 Alfa Romeo Giulia overcomes the 2020 BMW 3 Series. We look forward to working with you soon here at Heritage Alfa Romeo in Owings Mills, MD.