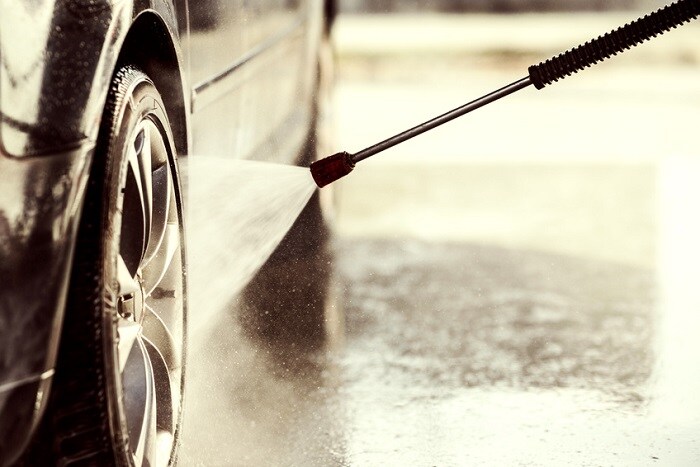 Even if it seemed as though the winter was never going to end, the spring weather is starting to come on strong in the Owings Mills, MD area. Taking care of your vehicle is something you need to keep doing all year long, but spring presents a unique opportunity to start fresh. At Heritage Alfa Romeo, we have a state-of-the-art Alfa Romeo service center staffed by trained and certified technicians who are ready to help you address whatever automotive needs you may have. These are a few areas you should cover to get your Alfa Romeo Stelvio or Alfa Romeo 4C Coupe ready for spring:
Get It Clean
Washing away all of the salt and road grime from winter driving is very important for maintaining the exterior of your vehicle. Think about having the undercarriage washed as well and pay attention to the interior, vacuuming the carpets, cleaning the upholstery, and wiping down surfaces.
Top Off Fluids/Oil Change
The oil in your vehicle helps to keep the engine parts properly lubricated, so our trained Alfa Romeo service technicians can perform a full-service oil change as well as top off all the other important engine fluids such as the coolant, brake fluid, windshield washer fluid, and so on.
Tire Check
The inflation in your tires can go up and down with the temperatures, so trust our service techs to check your air levels, look for potential damage and ensure you have even wear and tear. We can rotate your current tires or mount and balance new tires for you if you need them.
Call us today in the service center at Heritage Alfa Romeo at (888) 471-7990 to set up a spring service appointment. Our full-service dealership is conveniently located at 11216 Reisterstown Road in Owings Mills, MD if you would rather stop by in person to book your appointment.