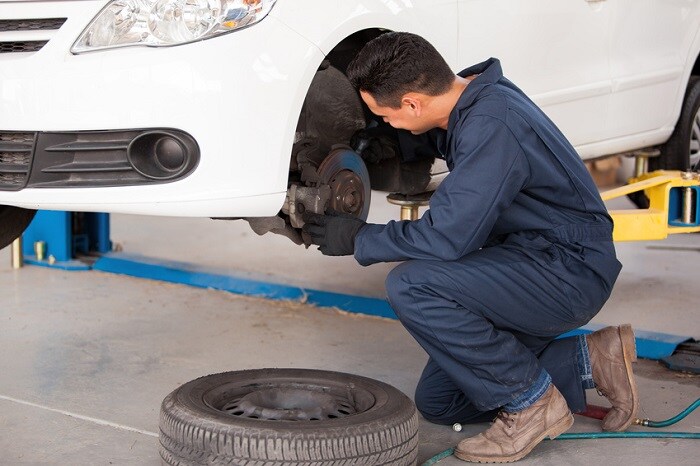 When you look for a great luxury car dealership, you don't want to settle for a place with just a good selection of new vehicles. You want to know you can trust your dealership for quality maintenance and repair. Here at Heritage Alfa Romeo in Owings Mills, MD, our Alfa Romeo service center takes great care of a wide range of maintenance and repair needs for your car, including your brakes.
Importance of Brake Service
When you drive off in a thrilling Alfa Romeo Giulia, or a spacious and agile Alfa Romeo Stelvio, you'll fall in love with the precise cornering and smooth ride feel. This incredible driving experience is made possible by a robust braking system made from quality parts. However, you'll need to keep up with maintenance to avoid malfunctioning parts and to keep enjoying your cherished Alfa Romeo driving experience. Not to mention, driving with a compromised braking system can put you at risk on the road.
Be sure to keep an eye out for signs you need new brakes, which includes unpleasant sounds like screeching or grinding. If your stopping distance increases or you notice your brake pedal feels soft or airy, you should also get your brakes looked at.
Service Center
Here at our Alfa Romeo service center near Baltimore, our team of certified technicians can quickly isolate any problems with your braking system, whether it's your brake pads, rotors, or brake pedal. We will also make sure you stay up to date on brake fluid flushes to ensure your brakes don't wear out early. Schedule a service appointment at our dealership today to keep each part of your car running smoothly!