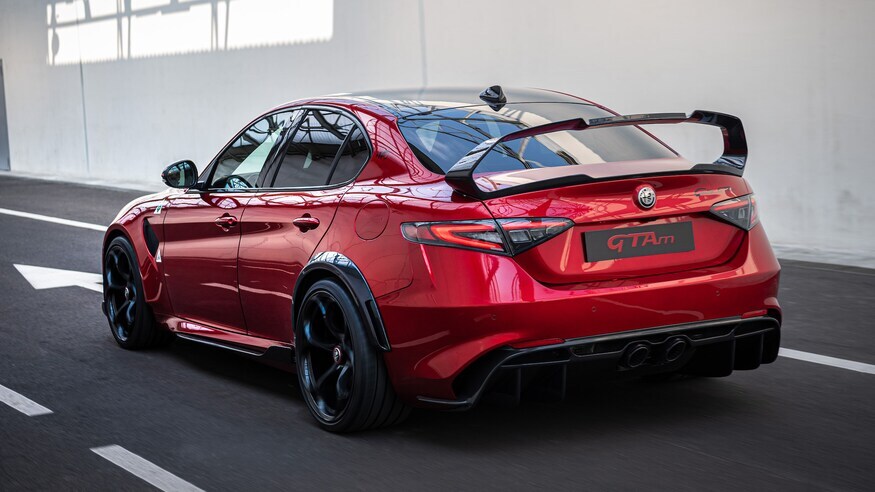 Tired of a mundane driving experience? It's time to upgrade your ride, and we suggest taking a look at the new Alfa Romeo Giulia GTA. While the 2020 Alfa Romeo Giulia is certainly a sweet ride, the newer model is something else entirely.
Incredible Power and Acceleration
The 2021 Alfa Romeo Giulia GTA comes with a 2.9-liter twin-turbo V6 that puts out a whopping 540 horsepower. With a Launch Control feature, this Ferrari-derived engine will let you go from 0 to 62 mph in a mere 3.2 seconds.
Racecar-Like Features
While the 2021 Alfa Romeo Giulia GTA isn't a racecar, you may not realize that when you're zooming around Towson. Thanks to the Sauber Formula 1 program, the aerodynamics are sublime, consisting of an active front splitter, side skirts, and a special rear spoiler. There are also new springs, dampers, and suspension bushings.
Plush and State-of-the-Art Interior
The Alfa Romeo Giulia GTA has a gorgeous interior that comes with Alcantara microsuede on the dashboard, door panels, seat inserts, and glove compartment. Leather upholstery and 10-way power-adjustable front seats are standard as well. You will also get many advanced components, including satellite radio, four USB ports, forward collision warning, and rear parking sensors.
Very Limited Edition
The bad news when it comes to the Alfa Romeo Giulia GTA is that only 500 units will be produced worldwide, which means interested parties will need to act quickly. If you do snag one, in addition to getting a fantastic vehicle, you will also get some other goodies. These include a racing suit, helmet, gloves, and shoes, and car cover. Perhaps best of all, you will secure a spot in a course at the Alfa Romeo Driving Academy.
To learn more about the 2021 Alfa Romeo Giulia GTA, get in touch with Heritage Alfa Romeo in Owings Mills.